Important Security Awareness Metrics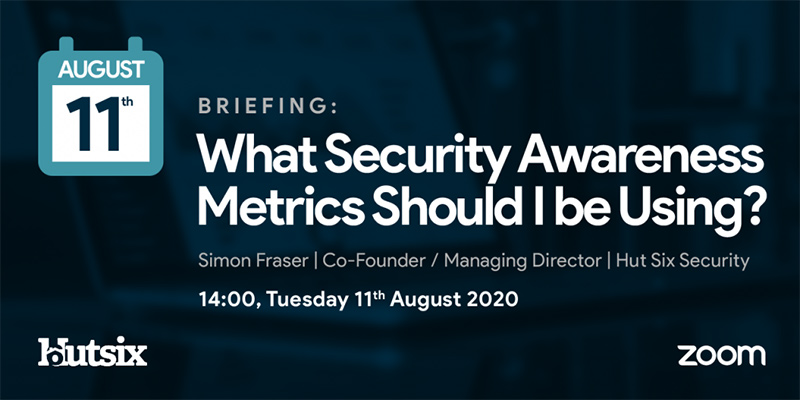 Is your security awareness training achieving results?
In this webinar, our Managing Director Simon Fraser discusses security awareness metrics. Once training has been implemented within your organisation, it is vital that the progress of the initiative is understood by the management team and the insights seen are translated into actionable outcomes. So often we collect either the wrong metrics or simply a vanity metric without measuring any actual change.
Key Takeaways
Is my organisations security awareness improving?
What does each of these metrics mean?
How do I use this information going forward?
To see how we can help you improve your security awareness metrics you can schedule a meeting with us below.