Board Level Human Cyber Risk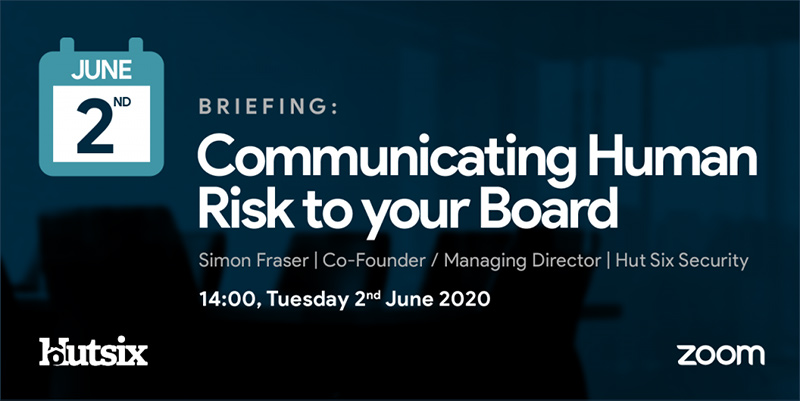 How to communicate the importance of security awareness to your board
Communicating the risks of human error to your board can be challenging. Typically boards are driven by facts, figures and forecasts, it can be tricky to answer questions around the risks and how to mitigate them without hard data to back it up.
Cyber attack and data breaches should feature on the risk register but how do we talk about the "softer" side of information security management?
In this webinar, Managing Director and Co-Founder of Hut Six, Simon Fraser, explains how and why you should raise security awareness at the board.
Key Takeaways
How to frame human risk as nominal return on investment
How to establish key performance indicators for the project
Common blockers to your discussion
Resources to have at hand
Talk to our of our experts now about how you can get our help in building a business case for security awareness.