Cyber Awareness.
Phishing Simulation.
One Platform.
Pricing from £6 per user/per year.
Security Awareness Training

with inbuilt

Phishing Simulator
Security Awareness Training
Hut Six's Security Awareness Training program educates people to identify, avoid and report cyber threats. The human factor is a vital part of preventing financial and reputational damages from successful cyber-attacks or data breaches.
Achieve compliance with GDPR, ISO 27001, SOC2 and Cyber Essentials by implementing ongoing cyber security training. Our cyber security course of bite-sized training covers all aspects of end user security.
Engaging and high quality online courses which change behaviours and build an educational journey across multiple years of content. We empower people to improve cybersecurity in their personal lives.
Simulated Phishing
Hut Six's Phishing Simulator enables you to easily run automated campaigns to train your staff against phishing threats. Phishing simulation helps protect your organisation by educating employees how to spot suspicious elements within phishing emails and other social engineering attacks.
A single successful phishing attack can damage your organisation through lost time, revenue and client opinion. Build your own attacks in our Custom Phishing Editor or choose from our extensive library of phishing templates.
Target different users groups, schedule your phish testing automatically and following up with anti phishing training on the spot. Comprehensive reports on security awareness levels analyse what your users know and how they react to phishing attacks.
Pricing that suits all
Starter
For business that just need to cover cyber awareness basics.
Includes:
Cyber Awareness Basics (6 Modules)
Auto-tailored Content
Phishing Attack Library
2 Simulated Attacks per User/ Year
Access to Built-in Reports
Professional
A comprehensive curriculum with regular phishing simulations.
Includes everything in Starter, plus:
Cyber Awareness Accredited (21 Modules)
Email Support
Feedback Tools
Single Sign-On
4 Simulated Attacks per User/ Year
Enterprise
Multi-year curriculum with unlimited phishing simulations.
Includes everything in Professional, plus:
Interactive Scenario Refreshers
External LMS Intergrations
Phishing Editor
∞ Simulated Attacks per User/ Year
Automatic Day/Week/Monthly Reports
Train your people against cyber threats
High Quality Content
Frequent, engaging and concise tutorials educate your people, whilst respecting their time and intelligence.
Real-life Scenarios
Scenario based tutorials with branching narratives that take users through case studies teaching best practice.
Customisable Tutorials
Automatically customised and easily edited tutorials enable our training to fit your security policies seamlessly.
Test the effectiveness of your security program
Interactive Assessments
Assessments built into our tutorials test knowledge and awareness of information security best practice.
Phishing Simulation
Conduct sophisticated phishing campaigns across your organisation to measure behavioural change.
Custom Phish Editor
Create your own phishing simulation emails in our drag and drop editor or choose from our extensive template library.
Track your organisation's security awareness
Comprehensive LMS
Manage your security awareness programme and create reports in our own Learning Management System.
Integrated Metrics
Easily track and compare training metrics alongside simulated phishing results to measure your organisations security.
Cyber Awareness Reports
Data collected demonstrates security awareness level by individual user, team, and your whole organisation.
Recommended Articles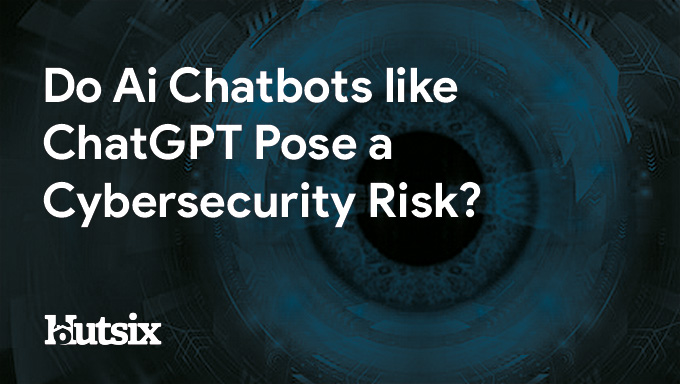 In this blog post, we explore whether AI chatbots like ChatGPT pose a cybersecurity risk. We delve into the potential vulnerabilities and threats posed by chatbots, and discuss measures that can be taken to mitigate these risks. Read on to discover how you can ensure the security of your organisation's chatbot interactions.
FREE
Cyber Awareness

for Everyone

Protect yourself from cyber threats with our new Cyber Shorts - our free, bite-sized security training in 180 seconds or less. Share with friends and family today and level up your cyber game!
Speak to us about your Cyber Awareness