SSO with Azure AD
Navigate to the Azure Directory admin centre: https://aad.portal.azure.com/

Click on "Enterprise Applications"

Click "+ New Application"

Select "Non-gallery application", give the application a name (e.g. "Hut Six"), and click Add.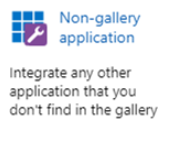 Click Users and groups

Click Add user, then select a user to test with. This user must not have an existing account on Hut Six.

Once you have added a user to test with, click Single sign-on

Select SAML

In the Basic SAML Configuration box, click the pencil icon to edit the settings

You should now see the following form: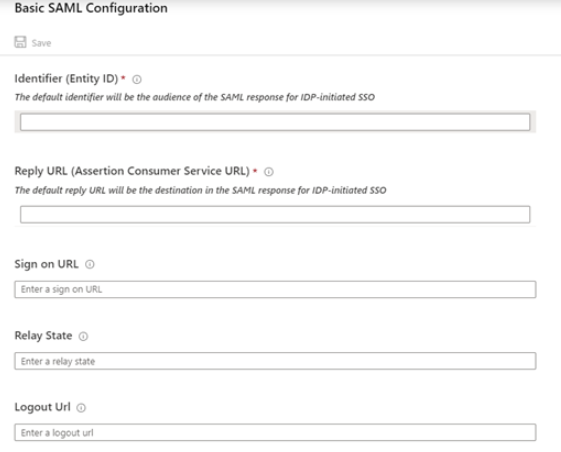 Open a new tab and navigate to the Hut Six settings page, then click on Directory Services.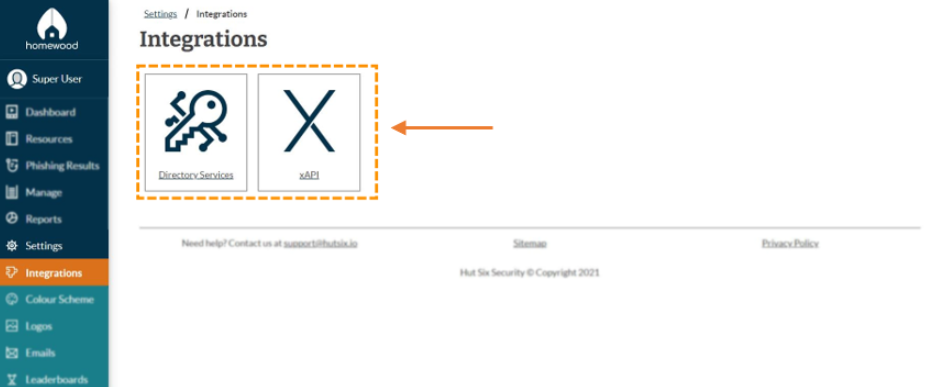 Click on the information tab.

In the form from (Step 10), set the following values: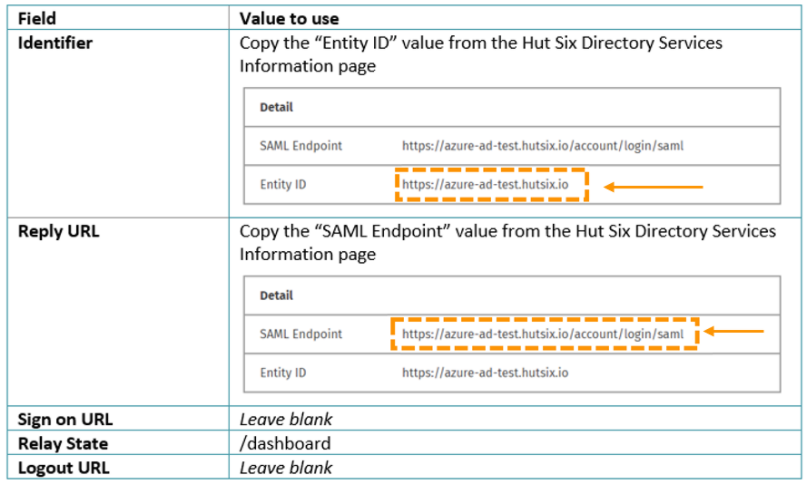 In the Hut Six dashboard, click on the "Configuration" tab and set the Directory Services Integration to 'Federated Identity'.

Update the form to the following Values: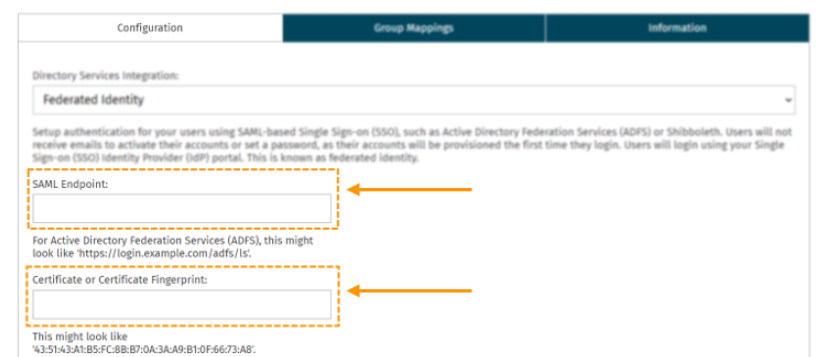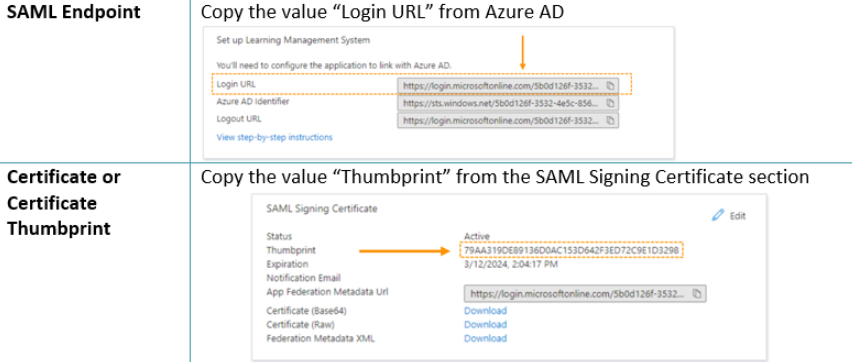 In an incognito window, or a separate browser, navigate to your organisation's Hut Six domain (e.g. https://your-org.hutsix.io) and click on the "Login with your organisation" link.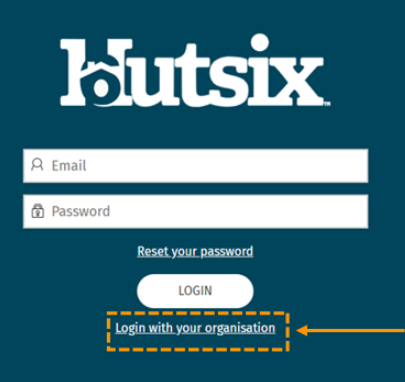 Login with your test account

Optional
Consider setting the "Login Page Behaviour" to "Redirect to Single Sign-on (SSO) Login Page). This will mean that users will not have to click the "Login with your organisation" link on the Hut Six login page.
Enjoyed using our product?
Help us out by leaving a review for on Gartner Peer Insights!
It only takes 5 minutes of your time and every review helps us immensely to reach new clients. Thank you so much.