Adding Users Individually
1. Navigate To Users
Before you can start adding users individually, you will need to Navigate To Users.
2. Adding A User
To start adding users individually, select the 'add' button which can be found at the right of the user management table.

3. Create User
You will then be presented with a user creation box. In order to add users to the LMS, ensure that the name & email address are both filled in.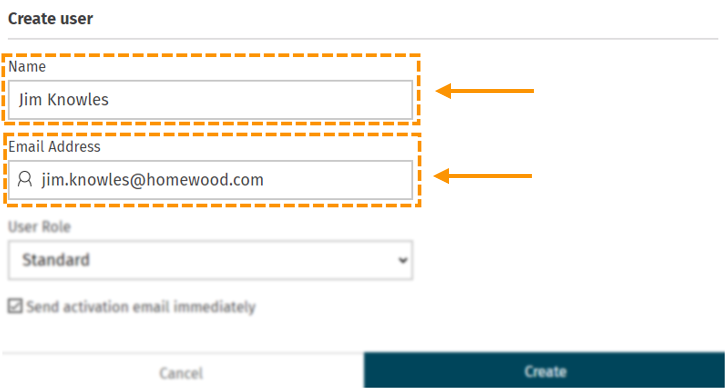 4. User Role
You will then be asked to set the user role. Click on the drop-down menu to select the user role.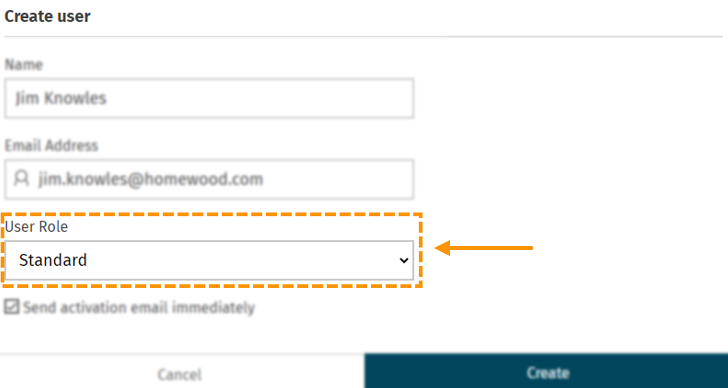 You can find the breakdown of different user roles below:
User Role
Dashboard, Resources & Phishing Results
Users
Groups
Courses
Phishing
Reports
Settings
Standard User
✓
-
-
-
-
✓
-
Reports (Assigned Only)
✓
-
-
-
-
✓
-
Core Manager
✓
✓
✓
-
-
✓
-
Training Manager
✓
✓
✓
✓
-
✓
-
Phishing Manager
✓
✓
✓
-
✓
✓
-
Super User
✓
✓
✓
✓
✓
✓
✓
5. Send Activation Email Immediately
Before you create a user, you must decide if you want to 'send the activation immediately' or not.
The 'send activation immediately' is automatically ticked when you go to create a new user individually. This means that as soon as you click 'create' the user you have added will be sent an activation email.
If you do not want an activation email to be sent to the user straight away; de-select the box.
In this example, the box has been de-selected.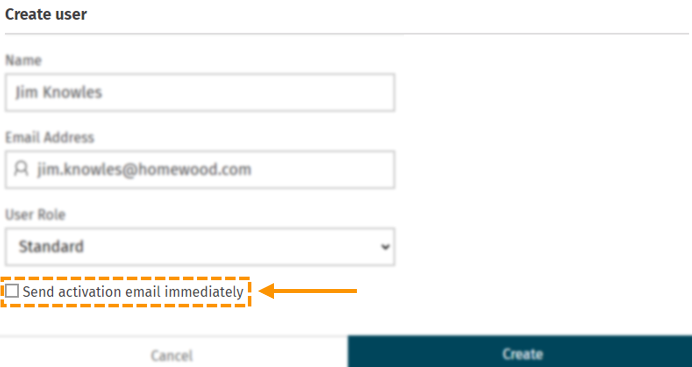 6. Create
Once you are happy with the information you have filled in - click create.
This will then create the user for you.