How to Activate your Account
The following guide will help you to activate your new LMS account so that you can have access to the learning material.
1. Activation Email
The first step of the activation process is receiving your account activation email from us.
In the email, you'll find information on who we are and a 'Activate my account now' button.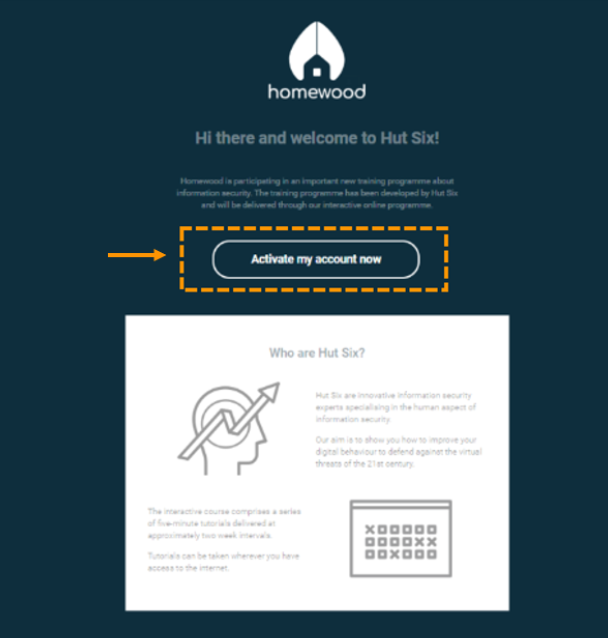 Click the 'Activate my account now' button to proceed.
2. Privacy Policy
Upon clicking the activation button, you will be taken to our Privacy Policy page.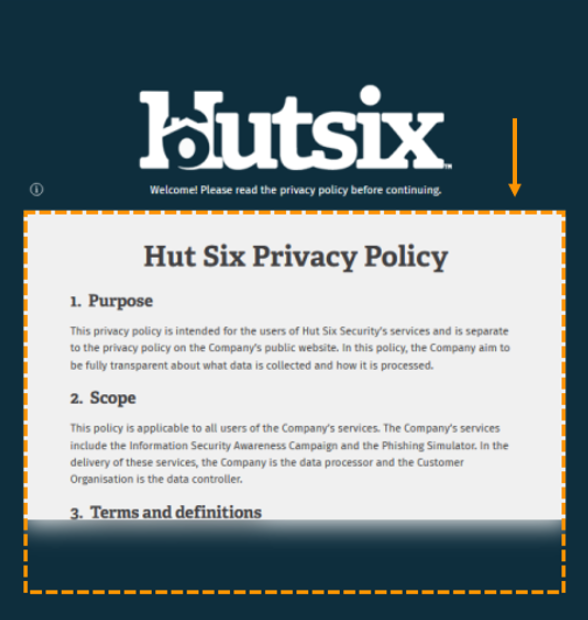 Please take a moment to read through our privacy policy and proceed if you agree to the terms of the policy.
3. Create Your New Password
Here you will be asked to enter a new password for logging into the website.
Be sure to pick a secure password and confirm it before clicking 'Activate'.
Take a look at our How to set a strong password guide for more information.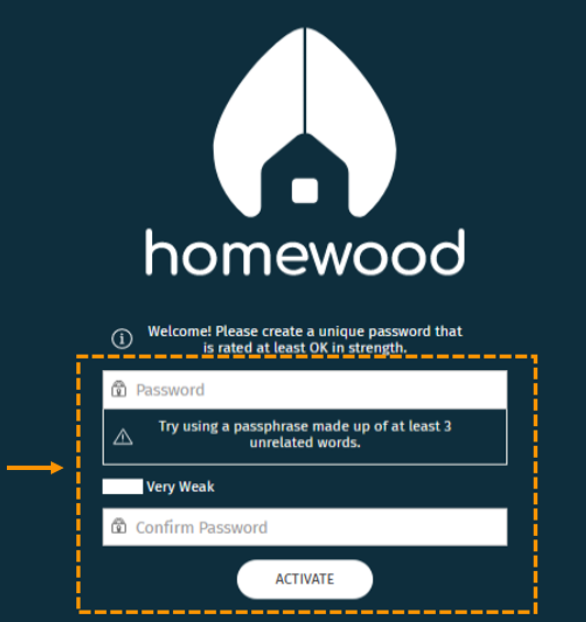 Once you have entered and confirmed your new password, you will have activated your new Hut Six LMS account.
Enjoyed using our product?
Help us out by leaving a review for on Gartner Peer Insights!
It only takes 5 minutes of your time and every review helps us immensely to reach new clients. Thank you so much.