What is the difference between SOC 2 type 1 and type 2?
What is SOC?
Developed by the American Institute of Certified Public Accountants (AICPA), SOC reports are a collection of Service Organisation Control (SOC) reports used by service organisations to demonstrate their commitment to maintaining a secure and controlled environment for their customers' data.
Introduced in 2011, SOC reports have become progressively more important in the business world, specifically in industries that rely most heavily on third-party service providers.
Overall, these reports provide assurance to various stakeholders, including regulators and customers about the overall security, confidentiality, availability, and privacy of the customer data an organisation holds.
Ready to level up your security game?
We can help you - let's have a chat.
SOC 2 Explained
Unlike SOC 1, which primarily focuses on an organisation's financial statements and reporting, SOC 2 reports were developed to address what the AICPA refers to as 'Trust Service Principles'. These five principles being: security, availability, processing integrity, confidentiality, and privacy.
What is a SOC 2 Type I Report?
Created to evaluate the design and implementation of an organisation's controls at a specific point in time, SOC 2 Type I assesses whether the organisation's control objectives are suitably designed and implemented effectively as of the examination date.
SOC 2 Type I provides what is essentially a snapshot of the organisation's control environment and determines if the controls are designed appropriately to achieve the desired security, availability, processing integrity, confidentiality, and privacy objectives.
Try our Training for Free!
What is a SOC 2 Type II Report?
SOC 2 Type II is a more comprehensive and rigorous assessment that not only evaluates the design of controls, but also examines operating effectiveness over a specified period, typically a minimum of six months.
SOC 2 Type II assesses whether the controls described in the Type I report are not only designed appropriately but are also operating effectively to meet the stated control objectives. It provides a more in-depth understanding of the organisation's control environment by examining the controls over an extended period and validating their ongoing effectiveness.
Why Choose a SOC 2 Type II Report?
There are several reasons why an organisation might prefer to choose a Type II SOC 2 report over a Type I report:
Demonstrating Ongoing Effectiveness
As we've noted, a Type II report provides a more comprehensive assessment by evaluating the operating effectiveness of controls over a specified period. This helps demonstrate that the organisation's controls are not just designed appropriately but are also consistently operating effectively over time.
Meeting Customer Requirements
Many organisations, particularly those providing services to other businesses, are required to demonstrate their security and control measures to their clients.
Customers often request a SOC 2 Type II report to assess the effectiveness of the organisation's controls and ensure the protection of their data and systems. Having a Type II report readily available can help meet customer demands and facilitate business relationships.
Regulatory Compliance
Depending on the industry and jurisdiction, organisations may be subject to various regulatory requirements regarding data protection, security, and privacy. A SOC 2 Type II report can help demonstrate compliance with these regulations by providing an independent assessment of the controls and security measures implemented.
Enhancing Trust and Transparency
A SOC 2 Type II report demonstrates the organisation's commitment to transparency and accountability. It allows stakeholders, such as customers, partners, and investors, to gain a deeper understanding of the organisation's control environment and the effectiveness of its controls.
Continuous Improvement
Going through a SOC 2 Type II audit requires an organisation to establish and maintain effective controls over an extended period. This process encourages the organisation to continuously assess and improve its control environment, addressing any identified weaknesses or gaps. Promoting a culture of ongoing monitoring, evaluation, and enhancement of security and control measures.
While a SOC 2 Type II report provides these benefits, it does require a more significant investment in time and effort compared to a Type I report.
However, the additional effect can be worthwhile for organisations seeking to demonstrate a long-term commitment to security, build trust with stakeholders, and meet customer and regulatory requirements.
Security Awareness for your Organisation
Enjoyed our blog? Learn more about how Hut Six can help improve you security awareness with training and simulated phishing. Start a free trial now, or book a meeting with one of our experts.
Featured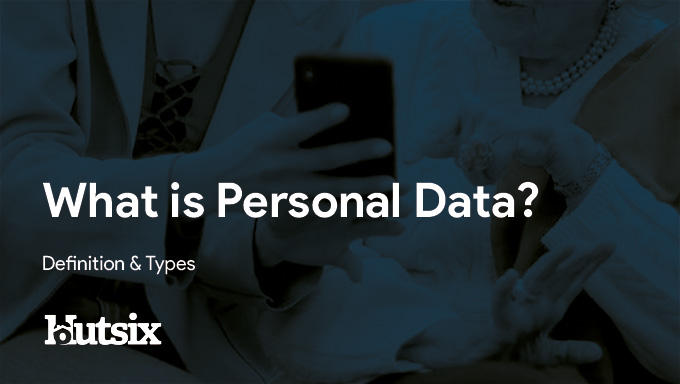 Learn about personal data, its types, and significance in data protection. Explore general and special category data, as well as pseudonymised and anonymised data under the GDPR.