Infosec Round-Up Aug 6th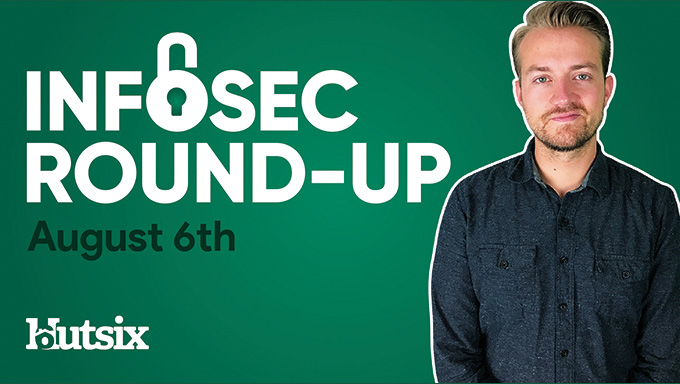 Zoom Lawsuit, Insider Threat Recruitment & Schools Attacked
This is the Hut Six InfoSec Round-Up, where we look at some of the most pressing matters, latest trends, and industry news from across the world of information security.
Zoom Settles Privacy Lawsuit
Following a class action privacy lawsuit in the US, the video-conferencing company Zoom has agreed to pay $86 million to settle the case.
Accused of invading the privacy of millions of users, by not only misstating that their service was end-to-end encrypted, but also sharing personal data with Facebook, Google, and LinkedIn, the company has also agreed to 'boost' its security practices.
Originally filed in a California court, should the proposed settlement be approved, those involved in the class action would be entitled to a 15% refund of their subscriptions or $25, whichever is larger, while others could receive up to $15.
A spokesman for Zoom has stated on the matter: "The privacy and security of our users are top priorities for Zoom, and we take seriously the trust our users place in us." Adding, "We are proud of the advancements we have made to our platform, and look forward to continuing to innovate with privacy and security at the forefront."
Insider Threat Recruitment
The ransomware syndicate LockBit 2.0 are reportedly seeking to recruit insiders to assist in gaining access to valuable corporate networks.
With the ransomware-as-a-service being launch only in June of this year, it appears the criminal gang are seeking to streamline their business. Previously working with affiliates, who would themselves find methods of infiltrating networks, this new approach perhaps marks a change in ransomware tactics.
Offering "millions of dollars" to those willing to abet in infecting systems with the malicious software, the message appears as the Windows wallpaper on devices already encrypted, leading some to assume that it is external IT security professionals who are being chiefly targeted by the gang.
Though novel for this to be 'advertised', previous instances of employing privileged insiders have occurred before, including a 2020 case in which a Russian national was promised $1 million in bitcoin in exchange for launching malicious code within the network of a Tesla Gigafactory.
In the message, LockBit 2.0 stated: "Would you like to earn millions of dollars? Our company acquire access to networks of various companies, as well as insider information that can help you steal the most valuable data of any company." Adding, "Using Tox messenger, we will never know your real name, it means your privacy is guaranteed."
Schools Hit in Ransomware Attack
Six schools in the Isle of Wight have been struck with a "significant" ransomware attack in which access to systems has been lost.
With the Isle of Wight Education Federation stating that its IT systems were compromised last week by the ransomware attack, the federation noted it is working both with police and the Isle of Wight Council to resolve the issue.
Offline since last Friday, one of the schools affected, Lanesend Primary announced that due to the attack, the beginning of term would be delayed, whilst asking for the patients of those affected.
A spokesman for the Education Federation has stated: "There are obviously some significant implications of this, which we are managing and will take measures to secure our systems even further in the future." Adding, they are working to "ensure that necessary and appropriate systems are in place for the new academic year."
Thank you for reading this edition of Infosec Round-Up. Please be sure to subscribe to the Hut Six YouTube Channel to keep up to date with the latest news and see all our latest information security videos.
Security Awareness for your Organisation
Enjoyed our blog? Learn more about how Hut Six can help improve you security awareness with training and simulated phishing. Start a free trial now, or book a meeting with one of our experts.
Featured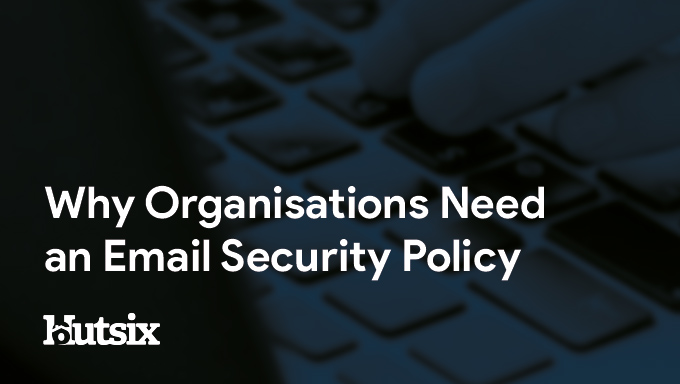 An email security policy is a document describing how an organisation's email system should, and most importantly, should not be used.