ISO 27001 Certification Process: A Step-by-Step Guide for Businesses
ISO 270001 Explained
ISO 27001 is an international standard for Information Security Management Systems (ISMS) that provides a systematic approach to managing sensitive information within organisations. It sets out the criteria for establishing, implementing, maintaining, and continually improving an organisation's information security management.
Developed by the International Organisation for Standardization (ISO), ISO 27001 is part of the ISO/IEC 27000 series of standards, which were first published in 2005.
Undergoing revisions in 2013 and 2019 to align with the latest practices and technologies in information security management, the 2019 version of ISO 27001 introduced a risk-based approach to information security and emphasized the integration of the ISMS with an organisation's overall business processes.
ISO 270001 Benefits
ISO 27001 offers significant benefits to organisations. First, it enhances information security by providing a systematic framework to identify and address risks and vulnerabilities effectively. This helps protect sensitive information and ensures the implementation of appropriate security controls.
Furthermore, ISO 27001 certification enhances stakeholder confidence. Customers, partners, and investors trust organisations with ISO 27001 certification to safeguard their sensitive data, leading to stronger relationships and a competitive advantage.
Additionally, ISO 27001 helps organisations comply with regulatory requirements and enables proactive incident prevention and response. By integrating information security into business processes, organisations improve efficiency, reduce duplication, and foster a culture of security awareness.
As a globally recognised standard, ISO 27001 brings cost savings, employee engagement, and continual improvement, contributing to long-term success and resilience in a rapidly evolving threat landscape.
Ready to start your journey to becoming compliant?
We can help you - let's have a chat.
Step-by-Step Certification Guide
Becoming ISO 27001 certified requires a systematic approach to information security management; as such, Hut Six is here to provide a step-by-step guide for obtaining ISO 27001 certification:
Establish Management Support: Obtain leadership commitment and support for implementing an ISMS based on ISO 27001. This involves ensuring management understands the benefits and requirements of the standard.
Formulate an Implementation Team: Create a dedicated team responsible for implementing and managing the ISMS. This team should include representatives from different departments or functions within the organisation.
Conduct an Initial Gap Analysis: Perform a gap analysis to evaluate your organisation's current information security practices against the requirements outlined in ISO 27001. Identify areas of non-compliance and potential risks.
Define the Scope of the ISMS: Determine the boundaries and extent of your ISMS implementation. This includes identifying the assets, processes, and locations that will fall under the scope of the ISMS.
Conduct a Risk Assessment: Perform a comprehensive risk assessment to identify and assess potential information security risks within your organisation. Analyse the likelihood and impact of each risk and prioritise them accordingly.
Develop Risk Treatment Plan: Create a risk treatment plan that outlines the actions and controls required to mitigate identified risks. This includes implementing security controls to reduce or eliminate vulnerabilities.
Establish Information Security Policies: Develop a set of information security policies that outline the organisation's commitment to information security and provide guidance on security-related practices and procedures.
Implement Security Controls: Implement the necessary security controls to address the identified risks and comply with ISO 27001 requirements. This may include controls related to access control, asset management, physical security, incident management, etc.
Develop Documentation: Create and maintain documentation required by ISO 27001, such as the Information Security Policy, Risk Treatment Plan, Procedures, Guidelines, and Records. Ensure these documents are accessible and up to date.
Provide Training: Conduct training and awareness programs to educate employees about information security risks, policies, and procedures. Foster a culture of security awareness and promote employee involvement in safeguarding information assets.
Perform Internal Audits: Conduct regular internal audits to assess the effectiveness of the implemented controls and ensure compliance with ISO 27001. Identify areas for improvement and take corrective actions as necessary.
External Certification Audit: Undergo an external certification audit conducted by the selected certification body. The audit will assess the maturity and effectiveness of your ISMS and its compliance with ISO 27001.
Corrective Actions: Address any non-conformities or gaps identified during the certification audit. Implement corrective actions to resolve these issues and demonstrate compliance with ISO 27001.
Obtain ISO 27001 Certification: If the external audit is successful and all requirements are met, the certification body will issue an ISO 27001 certificate, validating that your organisation has achieved compliance with the standard.
Continuous Improvement: Maintain and continuously improve your ISMS. Monitor and measure the performance of the ISMS, gather feedback, and implement necessary enhancements to enhance information security practices.
Try our Training for Free!
ISO Certification Cost
The cost of ISO 27001 certification varies depending on several factors, including the size and complexity of the organisation, the scope of the certification, and the Certification Body selected to conduct the certification audit.
The cost of ISO 27001 certification typically includes several components, such as the initial certification audit, surveillance audits, and recertification audits. Additional costs may include consultancy, training, and implementation of the necessary information security controls.
The initial certification audit is usually the most significant cost component, and it involves a comprehensive review of the organisation's ISMS to ensure compliance with the ISO 27001 standard. The cost of this audit varies depending on the size and complexity of the organisation and can range from a few thousand to tens of thousands of dollars.
Surveillance audits are conducted annually or bi-annually to ensure ongoing compliance with the ISO 27001 standard and ensure that the ISMS remains effective and up to date. These audits typically cost less than the initial certification audit.
It is important to note that while the cost of ISO 27001 certification may seem significant, the benefits of improved information security and stakeholder confidence can far outweigh the costs in the long run.
Security Awareness for your Organisation
Enjoyed our blog? Learn more about how Hut Six can help improve you security awareness with training and simulated phishing. Start a free trial now, or book a meeting with one of our experts.
Featured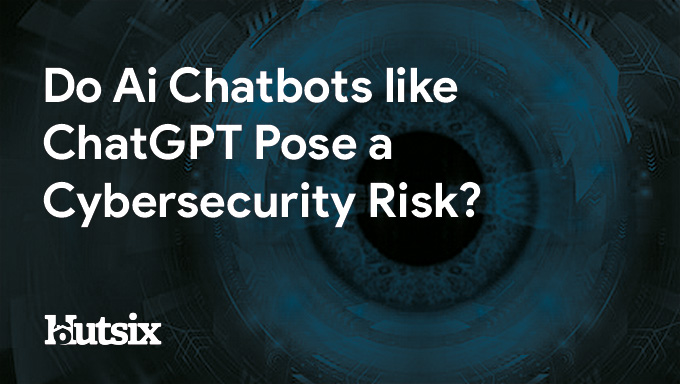 In this blog post, we explore whether AI chatbots like ChatGPT pose a cybersecurity risk. We delve into the potential vulnerabilities and threats posed by chatbots, and discuss measures that can be taken to mitigate these risks. Read on to discover how you can ensure the security of your organisation's chatbot interactions.